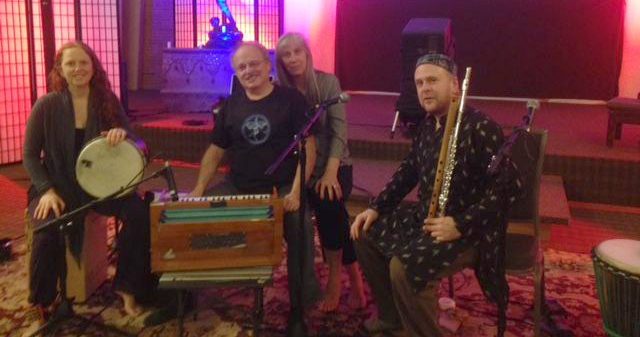 Dave's Kirtan Approach
My kirtan fuses musicality, devotion, spiritual learning, and a sense of humor. Chants range from gentle and sweet to totally rocking. Infuse yourself with the powerful healing of group singing of mantras. Let your mind take a backseat to your heart. Above all, please enjoy this spiritual practice and always remember that it is first and foremost a 'practice'.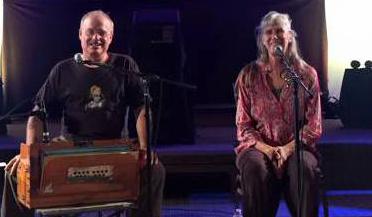 Calendar
UPDATE as of June 11, 2021.
OUTDOOR KIRTAN, SUNDAY, JUNE 13!
HELLO FRIENDS! It's been a long time! Our first live kirtan of 2021 will be on Sunday, June 13, 2021 at 3:30 pm in a beautiful yard near Northampton, MA with horses watching from the sidelines. The weather forecast says mid 70s and sunny (and there is a lot of shade in this yard). Please bring a blanket or chairs and water. A bathroom is adjacent to the yard. Masking is recommended for those unvaccinated. The address is 48 Southampton Rd, Westhampton (1.1 miles directly north of Outlook Farm on Rt. 66). Raindate is tentatively Saturday, June 19.
I am no longer on Facebook ( free at last! ) so please don't try to friend me or look for my events there. I cannot be complicit participating in a platform that allows misinformation, hate speech, black voter suppression, anti-science, and also addicts millions to social media and its negative consequences. HOWEVER, I do have a great email list and promise to send very few emails. If you'd like to be on my email list for future events, please sign-up on the home page of this website. Or check this website calendar for upcoming events.
I am so happy to share this practice with you again! Love, Dave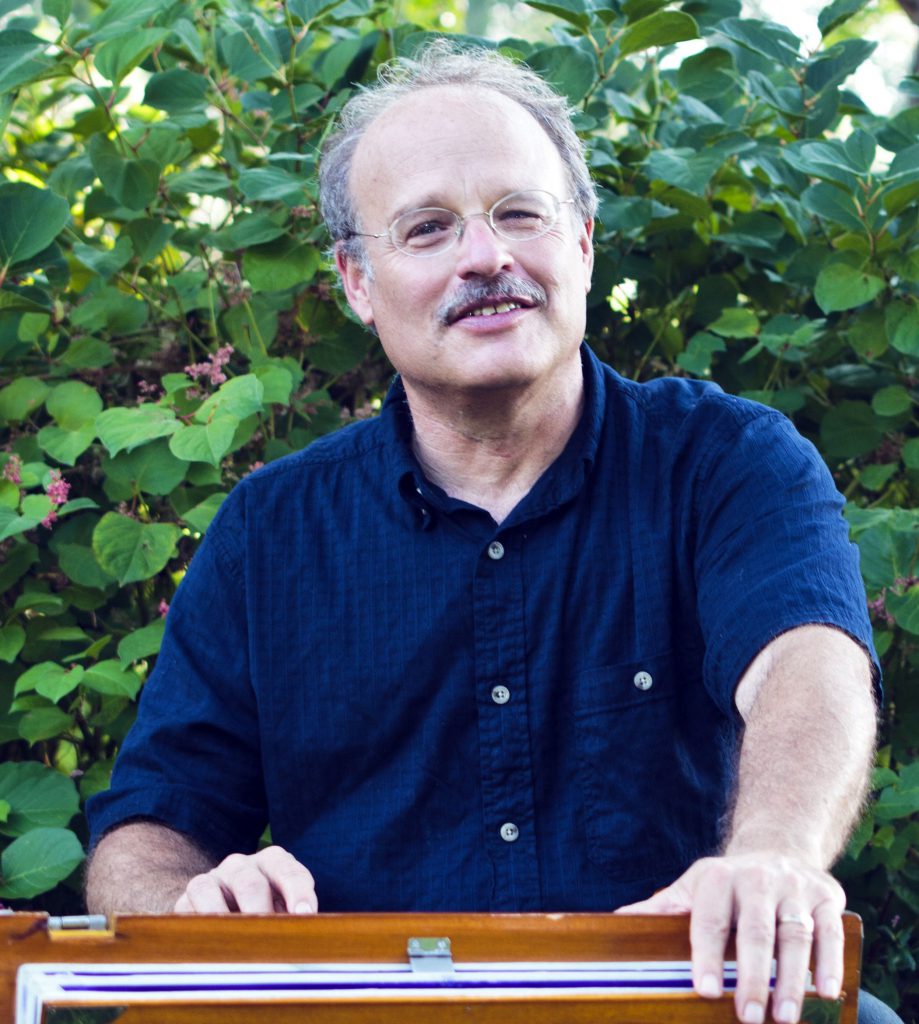 Bio
The seeds of my spiritual journey go back to the music of George Harrison whose use of Indian instruments and Eastern-influenced lyrics (e.g. 'Within You and Without You' in 1967) bowled me over. While in high school, I closely followed Harrison's involvement with Maharishi Mahesh Yogi and chose to be initiated into Transcendental Meditation (TM) and receive my first mantra.
From there, I sought out the teachings and presence of Swami Satchidananda in 1971. He was so full of love and wisdom (and humor). I had first seen him when he opened the 1969 Woodstock Music festival leading 400,000 of us chanting 'Om Shanti Om'. I soon lived in his Integral Yoga Institute ashram where I studied Eastern scriptures, trained to teach Hatha Yoga and, by the seat of my pants, led Friday night kirtans. Satchidananda impacted me hugely through his teachings and presence. I experienced so much unconditional love radiating from him. (continue reading)
"Dave Russell offers wonderful insights about how kirtan chants can affect you on energetic, spiritual and emotional levels. His chants have beautiful melodies that are both enjoyable to sing and very helpful in opening your heart and feeling peace and joy." – John Bauman